Ford Transit MK6 Engines For Sale

Recent Video Testimonials
Ford Transit MK6 Engines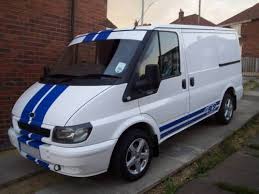 Contact Info
0208-133-6004

info@mkmotors.com
Ford Transit MK6 Engines for Sale:
The mark six Ford Transit was available in either front wheel driver or rear wheel drive which was a new direction for the Ford Transit. This gave consumers the option to choose between more space and a lower loading height, or improved load carrying and towing capabilities. The styling of the Transit was also adapted to suite the vehicles of its time such as the Ford Focus.
At MKL Motors, we aim to offer our clients good quality replacement Ford Transit MK6 Engines. Whether it be a standard used engine or a reconditioned alternative which has been rebuilt with new components. We offer our clients the flexibility to choose either option depending on their financial capacity and their needs.
Over the years we have developed strong experience in the engine business, and with a highly skilled engineering task force, we are confident we can provide you with the high quality Transit engine that you require.
Those of us who have experienced an engine failure know how daunting the process can be, so we also offer full fitting and vehicle recovery services for our customers so that we can make their engine replacement process as quick and painless as possible.