Ford Transit FWD Engines For Sale

Recent Video Testimonials
Ford Transit FWD Engines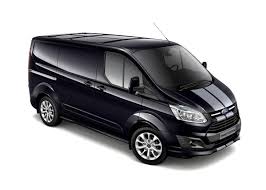 Contact Info
0208-133-6004

info@mkmotors.com
In automotive design, a FWD, or front-engine, front-wheel-drive layout places both the internal combustion engine and driven road wheels at the front of the vehicle. Fiat promoted in its advertising that mechanical features consumed only 20% of the vehicle's volume and that Enzo Ferrari drove a 128 as his personal vehicle. The 1959 Mini, while a pioneering transverse front-wheel-drive vehicle, used a substantially different arrangement with the transmission in the sump, and the cooling fan drawing hot air from it's side-facing location.
Considered to be the back bone of Britain, the Ford Transit has been the best selling Van for more than 40 years now. Heavy competition in 2011 suggested that the Transit may finally lose its strong hold on the commercial van market, however Ford countered by launching the new Euro 5-compliant model which featured the 2.2 litre turbo diesel engine which offered various power options.
MKL Motors always aims to offer its clients good quality replacement Ford Transit FWD Engines. Whether this be a standard used engine or a reconditioned alternative which has been rebuilt with new components. We offer our customers the flexibility to choose either option depending on their needs and financial capacity.
Ford Transit FWD Engines for Sale:
Over the years we have a great deal of experience in the engine market, and with a highly skilled engineering task force, we are confident we can provide our clients with the high quality Transit engine that they need.
Anyone who has experienced an engine failure knows very well how daunting the process can be, so we also offer our clients full fitting and vehicle recovery to make the engine replacement process as smooth and as painless as possible.